Pradhanmantri Kisan Samman Nidhi PM Kisan amount is scheduled to be released by hounorable Prime minister on 15th November 2023. PM Modi shall be releasing the funds into the accounts 8 crore farmers from khunti, jharkhand.
PM Kisan 15th Installment Release Date and Time : 15th November 2023 at 11.30 am
15th Installment Amount: 2000 Rupees
Steps To Check PM Kisan Beneficiary Status 2023 and PM Kisan Payment Status
Check your PM Kisan Status with aadhar card or mobile number by following below simple steps
Step 1: Go to the official PM-KISAN website provided below.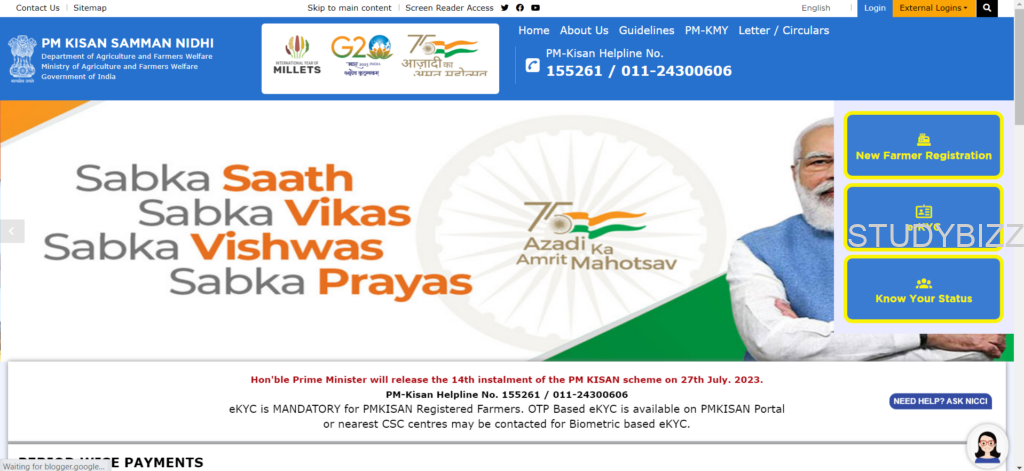 Step 2: Click on "Know Your Status"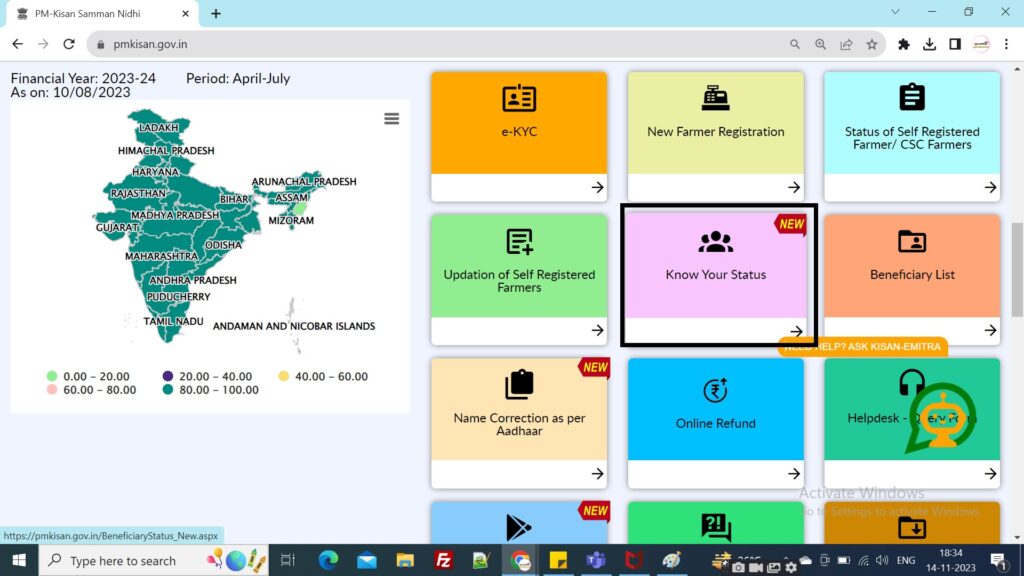 Step 3: Enter the Registration Number.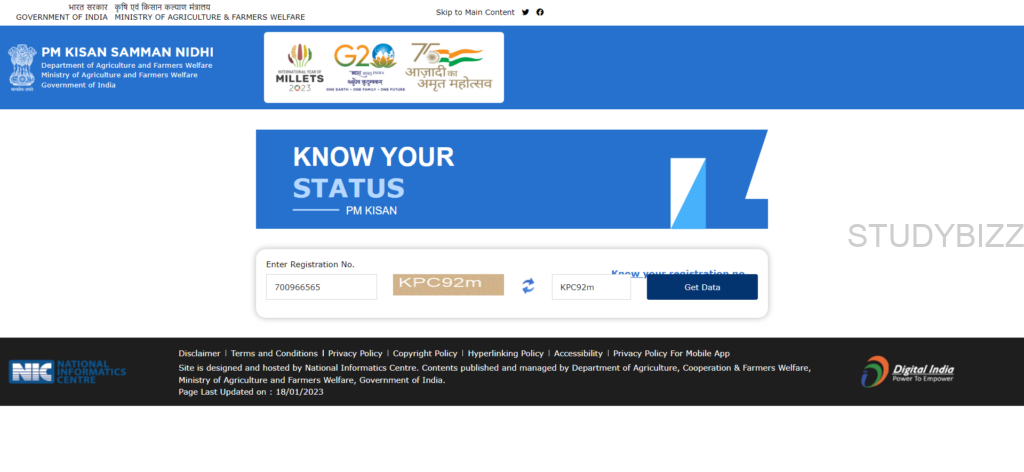 Step 3.1: If you don't remember the Registration Number Click on "Know your Registration Number"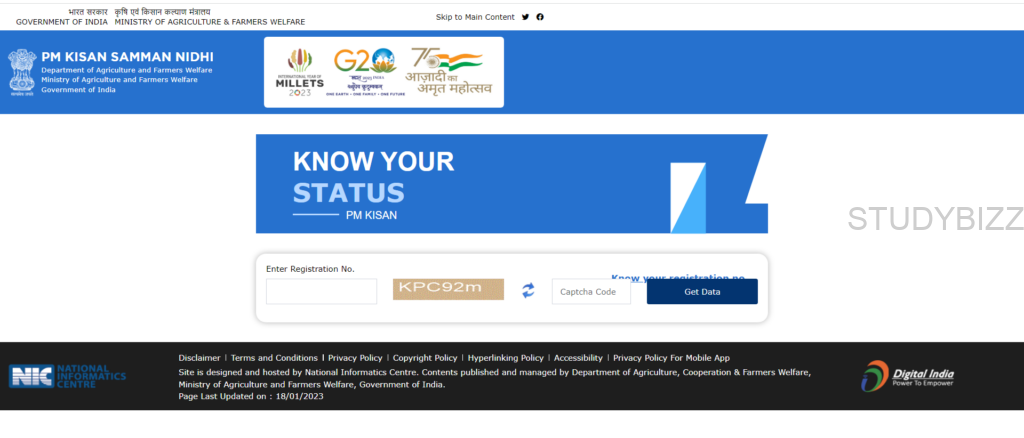 Step 3.2: Here you can find the registration number in two ways. Select either the mobile number option or an aadhaar number to get your registration number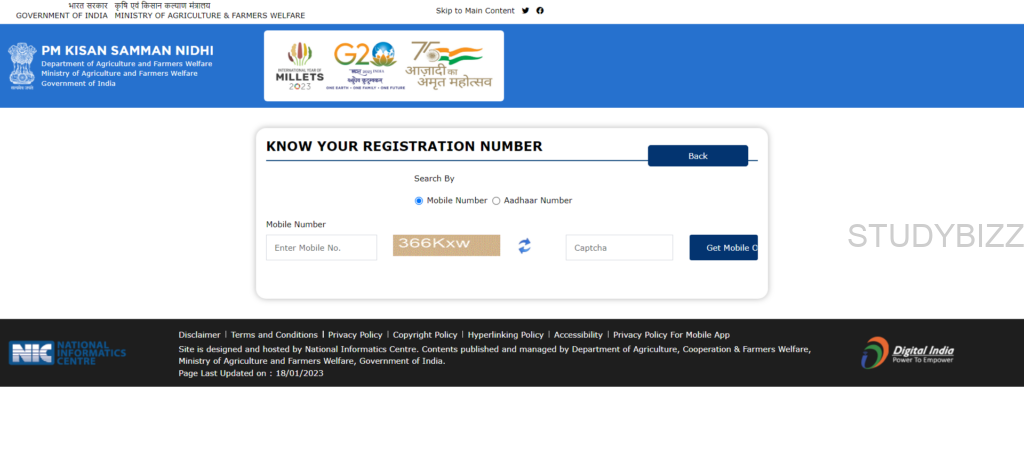 Step 3.3: Once you enter your mobile or aadhar you can see the details as below, i.e your registration number will be shown as below.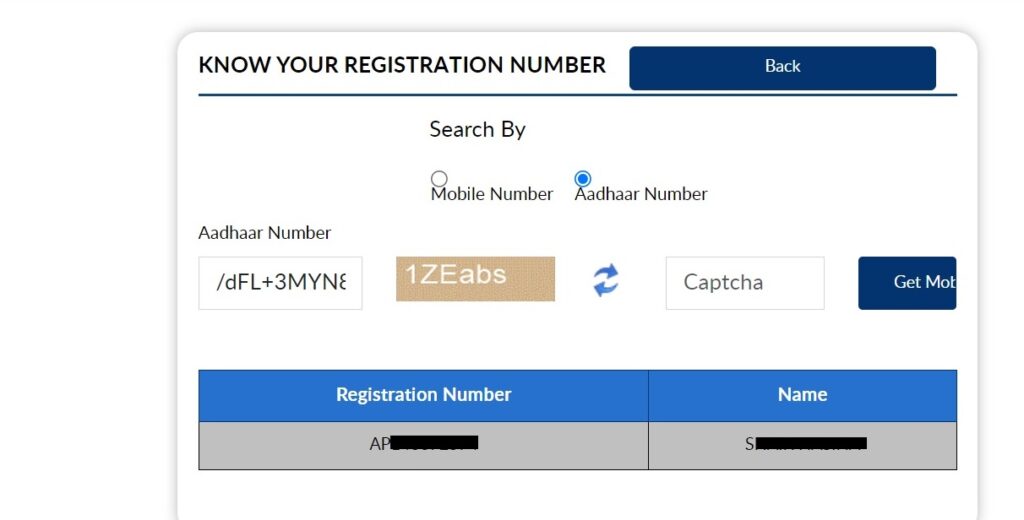 Step 4: Once you get the registration number, enter the same as below and then captcha code .


Step 5: Click "Submit" or "Get Data."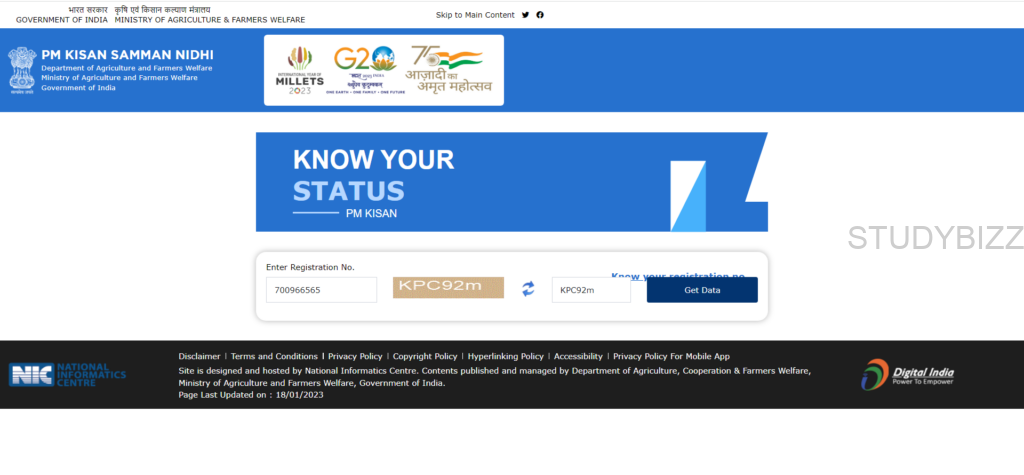 Step 6: Your PM-KISAN status and payment details will be displayed on the screen as below. You can select your previous and current installment from drop down and check the payment status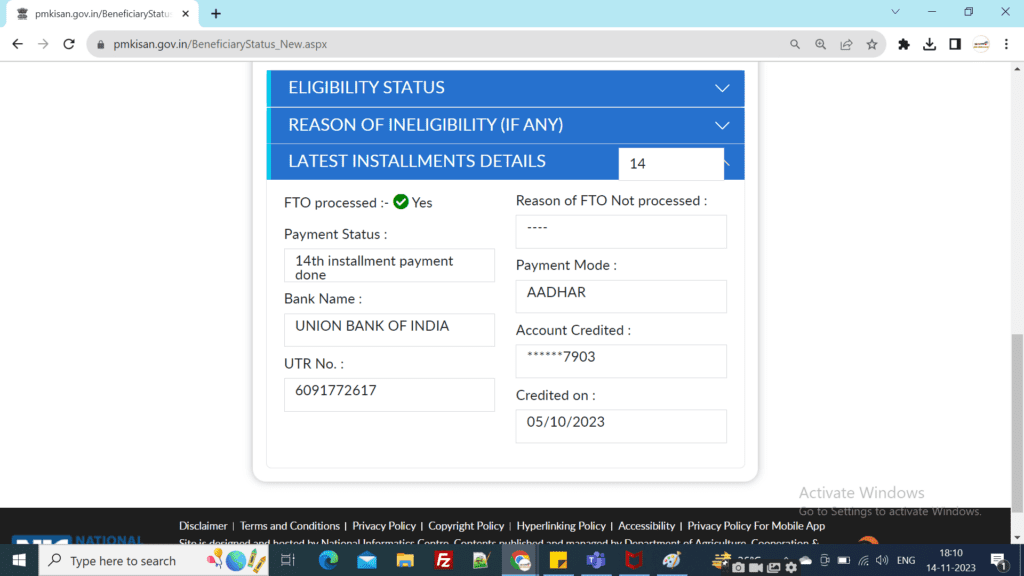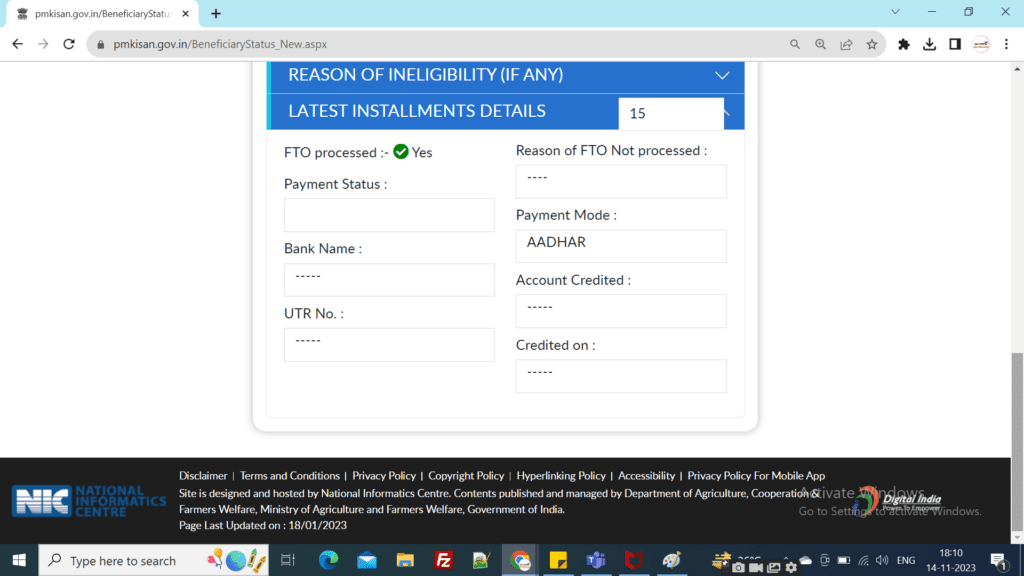 If this shows FTO Processed it will be credited once PM releases the funds and once payment success you can see bank and account details.
For more details you may also call PM Kisan helpline number 155261/011-24300606. Thank you.