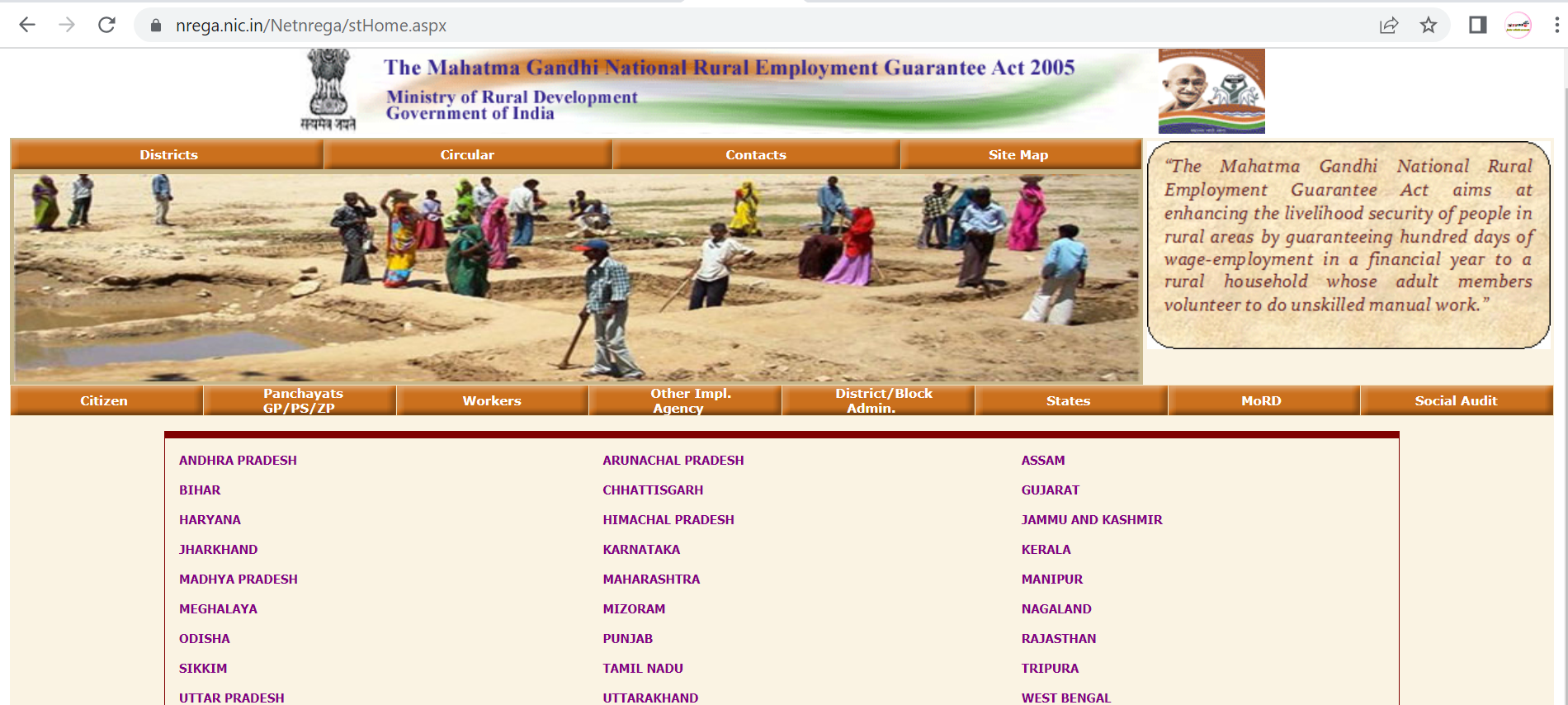 Step 3 : Select your district - अपने जिले पर क्लिक करें - మీ జిల్లాను ఎంచుకోండి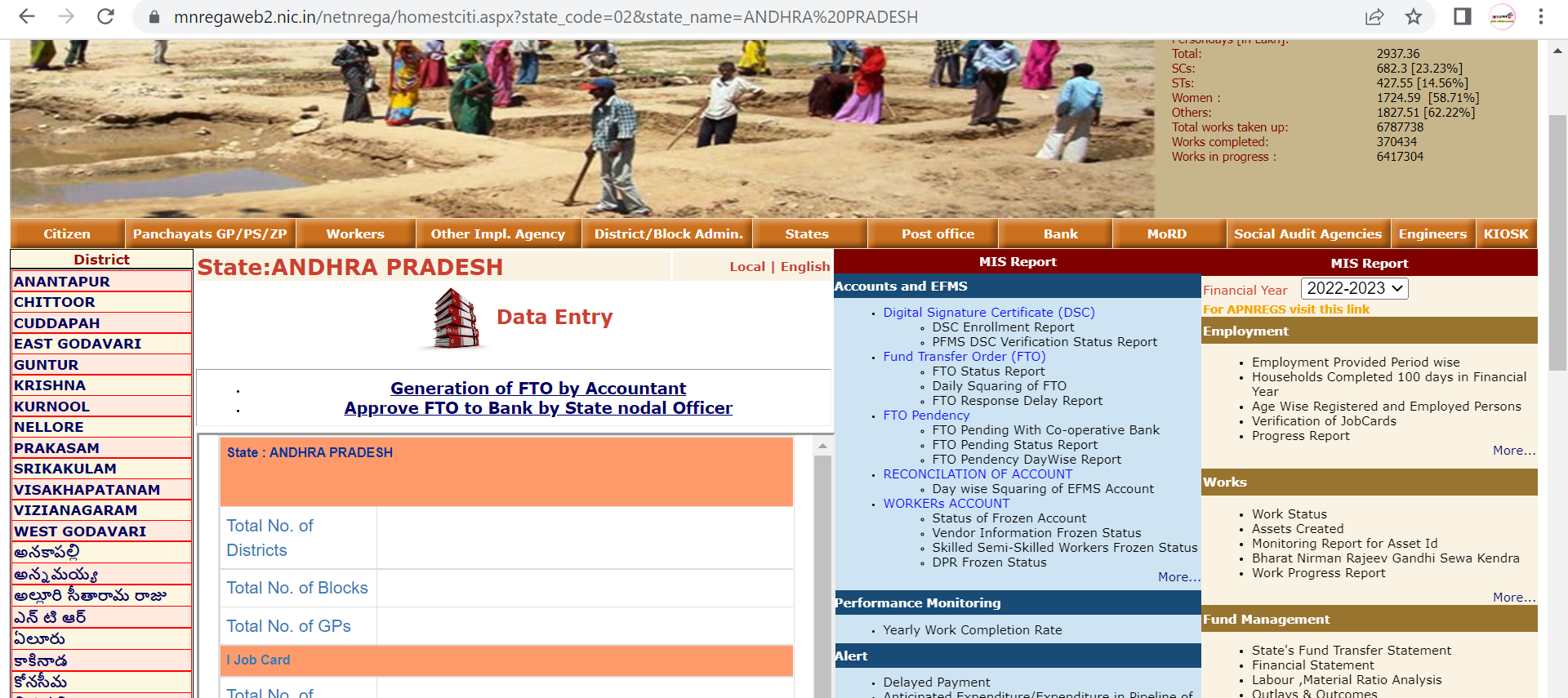 Step 4 : Select your Block or Mandal - अपना ब्लॉक या तहसील चुनें - మీ బ్లాక్ లేదా మండల్‌పై క్లిక్ చేయండి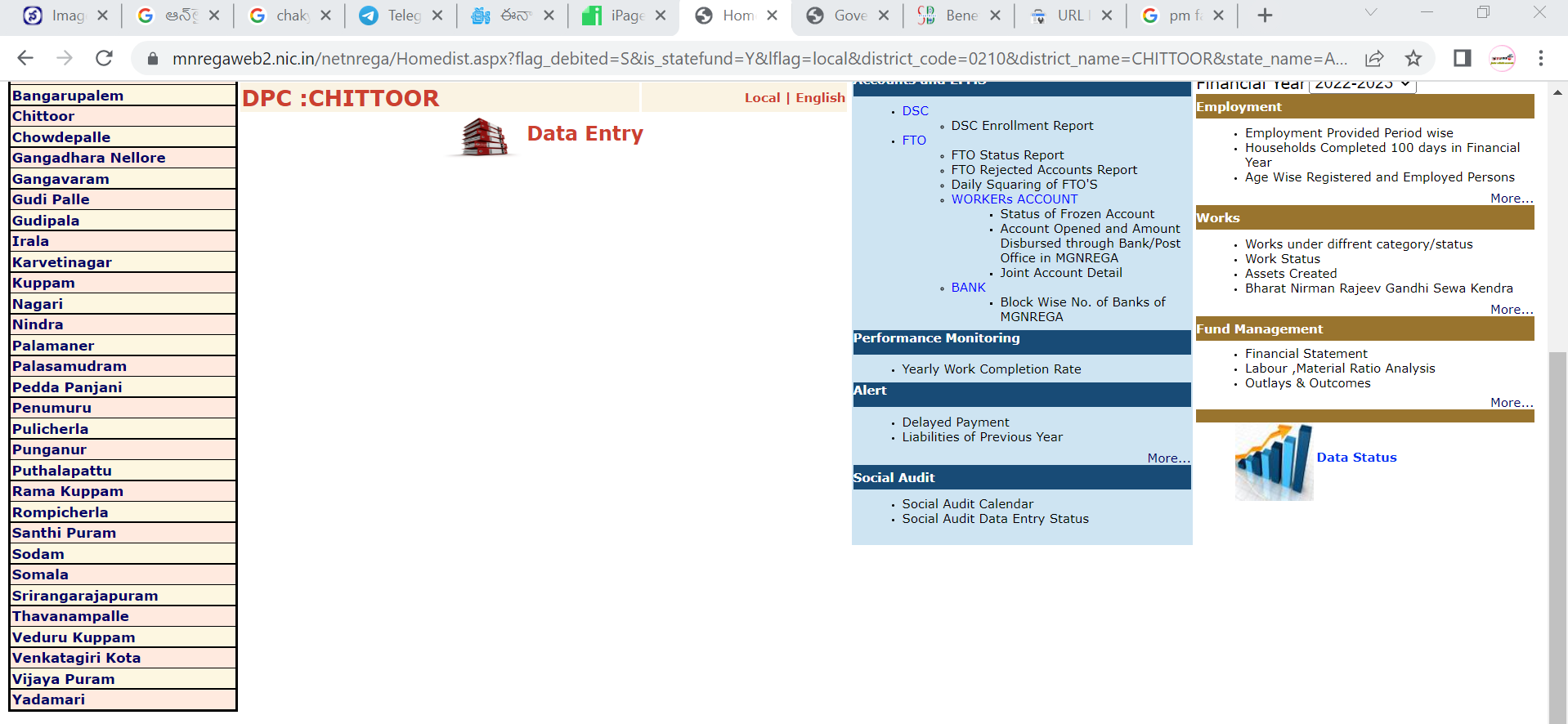 Step 5 : Select your village - अपने गांव का चयन करें - మీ గ్రామాన్ని ఎంచుకోండి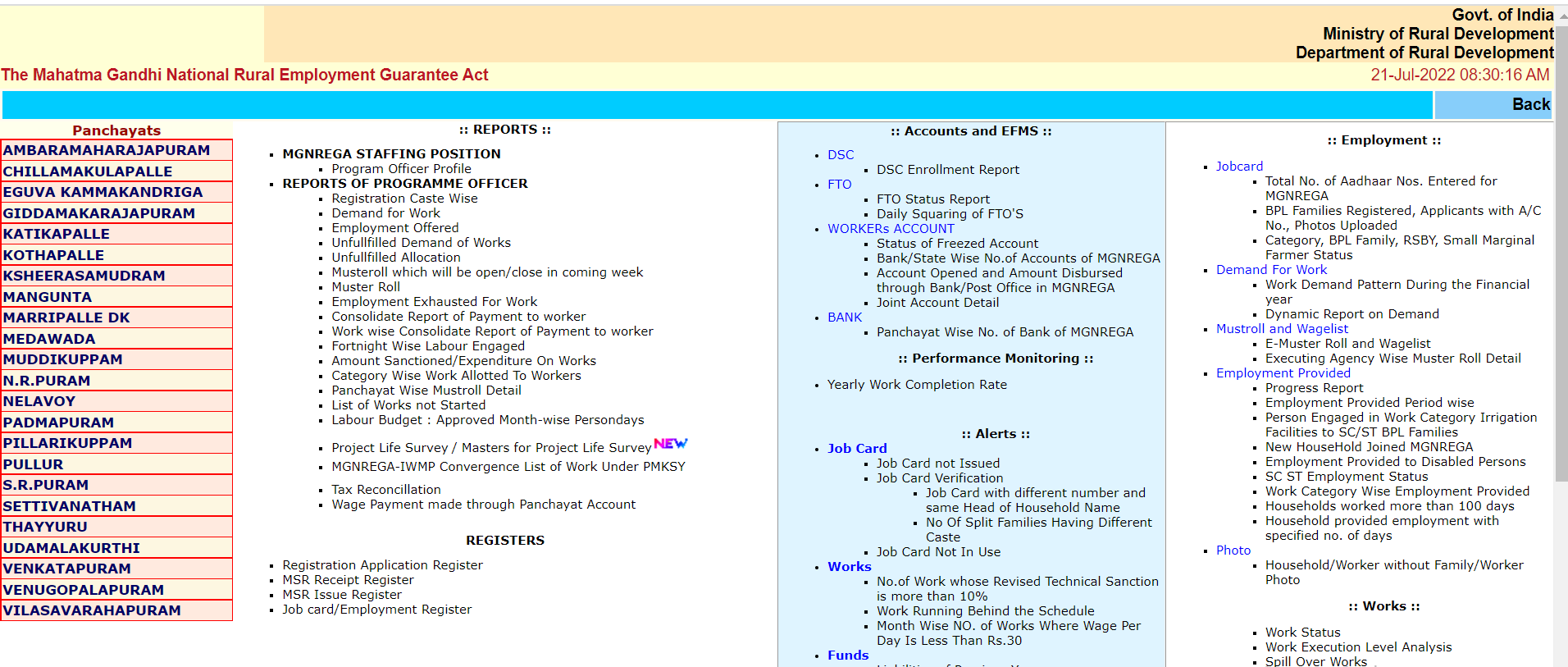 Step 6 : Click on Job Card employment - 'job card employment' पर क्लिक करें - 'job card employment' పై క్లిక్ చేయండి

Step 7: select your Job Card - अपना जॉब कार्ड क्लिक करें - మీ జాబ్ కార్డ్‌ని ఎంచుకోండి

Step 8 : In this screen you can see your job card and payment status - इस स्क्रीन में आप अपना जॉब कार्ड और भुगतान की स्थिति देख सकते हैं - ఈ స్క్రీన్‌లో మీరు మీ జాబ్ కార్డ్ మరియు పేమెంట్ స్టేటస్‌ని చూడవచ్చు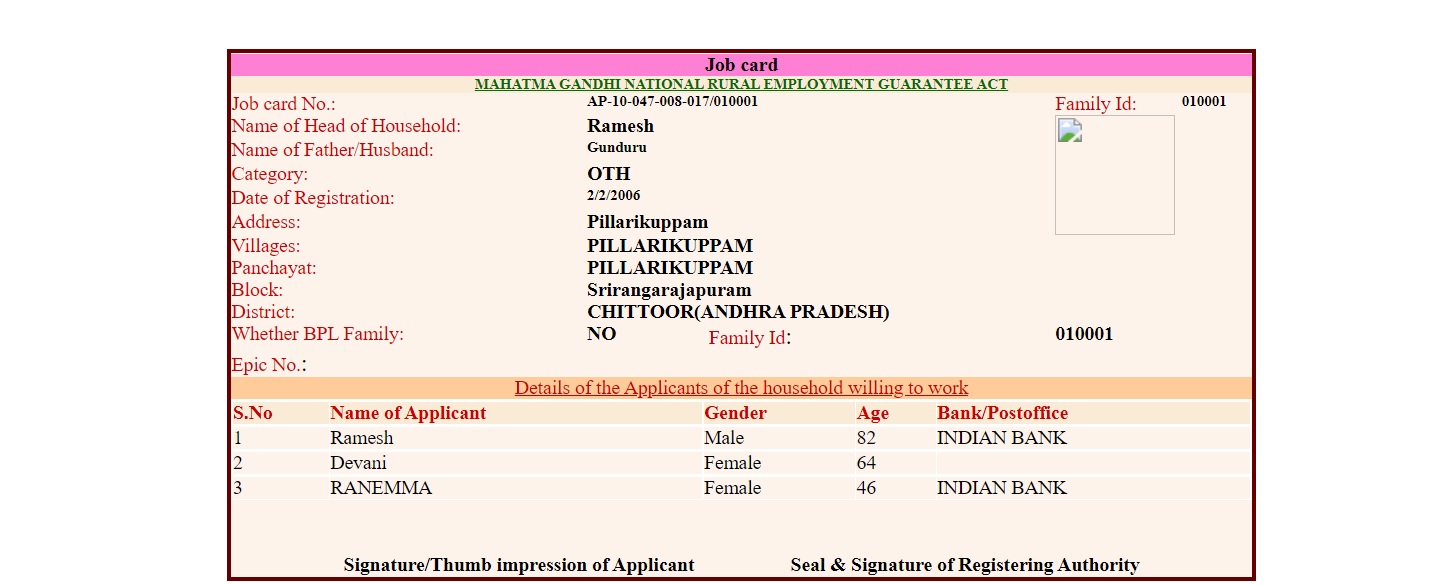 What is MGNREGA scheme?
⦿ The Mahatma Gandhi National Rural Employment Guarantee Act (MGNREGA), also known as the Mahatma Gandhi National Rural Employment Guarantee Scheme, is an Indian law that came into force on 25 August 2005. The main objective of the scheme is to provide employment to adult members of any rural household who are willing to do unskilled manual work related to government work at a statutory minimum wage. The Ministry of Rural Development (MRD), Government of India is monitoring the overall implementation of the scheme in collaboration with the State Governments.
⦿ The objective is to improve the purchasing power of rural people, mainly by providing partially or fully unskilled work to people living below the poverty line in rural India. It seeks to reduce the gap between the rich and the poor in the country. One third of the designated workforce should be women.
⦿ Adult members of rural households should submit their name, age and address with photograph to the Gram Panchayat. The Gram Panchayat conducts an inquiry and registers the households and issues a job card. It contains the details of the adult members enrolled in the job card. A registered person may submit an application for work in writing (for at least fourteen days continuous work) to the Panchayat or Program Officer.
⦿ The Panchayat / Program Officer will accept the valid application and issue an application receipt, assignment letter will be sent to the applicant as well as displayed at the Panchayat office. Employment within a radius of 5 Kms: If it is more than 5 Kms additional wages will be paid.

MNREGA Key Points and Eliibility
⦿ MGNREGA - Through this scheme adult members of rural households who volunteer for unskilled manual labor are guaranteed hundred days of employment in a financial year.
⦿
⦿ Within 15 days of submitting the application or from the day work is sought, the applicant will be provided with wage employment.
⦿ Right to unemployment allowance if no employment is provided within fifteen days of submission of application or from the date of seeking work.
⦿ Receipt of wages within fifteen days of working.
⦿ Various types of permit works undertaken by Grama Panchayats.


⦿ Greivance Redressal Details can be accessed through below link
⦿
Online Public Grievances Redressal System